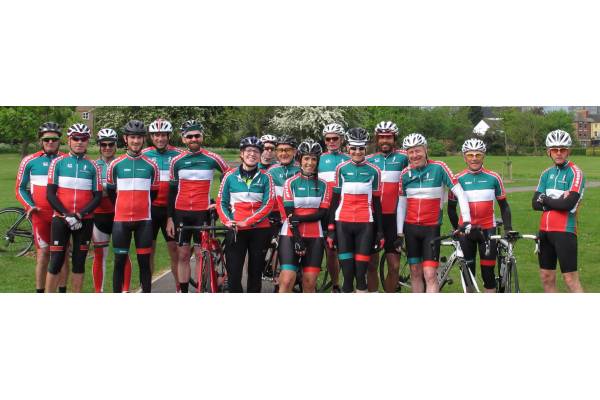 The Aylesbury Cycle Club has been in existence for over 50 years and continues to be the only cycling club in the Aylesbury Vale catering for regular road & offroad club rides, starter groups, training sessions, racing, touring etc.

Our regular group rides leave at 9.00am every Saturday & Sunday from the AquaVale car park, Park Street, Aylesbury.

The Saturday rides are very popular with often sufficient participants to warrant three separate groups -
Fast, Medium and Slower.

The Fast Group is for fit and experienced riders who are generally competitive in nature and keen to 'press on'.
Generally 55-65 miles.

The Medium Group is intended to provide an opportunity for a group ride at a reasonably brisk pace which can stretch you a little on occasion,
but not beyond your limits.
Generally 50 - 60 miles.

The Slower Group will be at a steadier pace to accommodate the needs of those who just want a sociable ride in good company.
Approx 40 - 50 miles.
What we do

Who we are open to

Our kit

Where we are

When we train