Welcome to Wakefield Cycling Club's new website
The club was formed in 1974 and we have just reached our 40th Anniversary.
There are four club runs per week. Click on the calender page for further details.
9:30 Tuesday from Chantry Bridge, Wakefield to Askern
9:30 Thursday from Chantry Bridge to Birkin
9:30 Saturday from Chantry Bridge to Askern
9:00 Sunday from the Bull Ring to various locations including Oldcoates, Naburn, Knaresbrough, Glossop, Langsett, etc. or alternatively the Masters run meets 9:30 on Chantry Bridge to Birkin.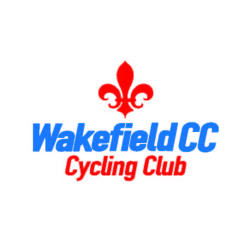 05/01/2014
Edwyn Oliver-Evans (CX Magazine) wins York Sport Cyclo-Cross
03/11/2013
John Harper (Mansfield RC) wins Norton Charity Cross in Sheffield
20/10/2013
Jiri Klekner (Wheelspin Cycles) wins R7 of the Yorkshire Points Series
13/10/2013
Mike Thompson takes victory on his debut in new colours
22/09/2013
Paul Newton leads a Derby Mercury one-two in the Doncaster Wheelers Autumn Road Race
08/09/2013
Third victory in as many weeks for Graham Briggs after Sharlston sprint
08/09/2013
Floodlit victory for under-23 Nick Barnes in Evening League at Costello Stadium
18/08/2013
Wheelbase Altura make numbers count in Sportscover Classic
02/06/2013
Joe Moses takes victory after nail-biting finale in the fourth annual Ian Mountain Memorial
12/05/2013
Tom Moses rides to victory in the 37th annual John May Memorial